Welcome to New York!
If you are arriving in New York for a period of 21 days or more and need affordable accommodations that are fully furnished when you arrive... then Pierre's Apartments are the perfect choice.

Convenient and Affordable.
2 blocks from the main subway , E line, you can be anywhere in Manhattan within 15 to 20 minutes. 24 hour subway service. Airport Shuttle available, Free wifi and internet, TV, beds, kitchen, small exterior garden.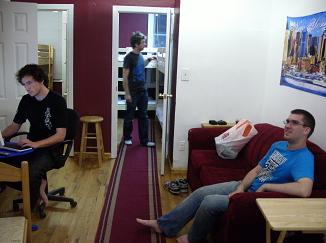 3 to 4 people enjoy 2 bedrooms, private bathroom, kitchen.